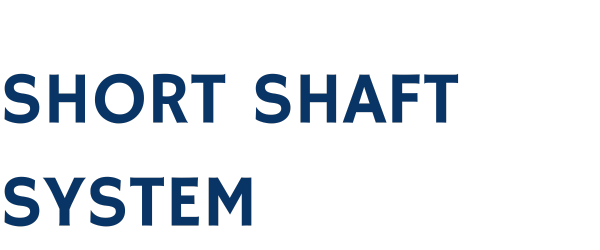 Your tool partner for perfect results
DEPO offers you powerful precision tools
Unbeatable in stability and flexibility
4 reasons for the DEPO short shaft system
Our DEPO short shank system was specially developed for hard-to-reach machining points in very deep workpieces. Our short shank system gets where others can only look.
We offer you an extremely stable tool system for 5-axis and multi-axis machines with high cutting performance at large working depths with the best surface quality.
The short shaft system is modular and can be individually adapted to the SK and HSK machine interfaces of your machine park.
Less raw material is required for the production of the short shank tools than for conventional end milling tools.
Flexible tool holders for highest demands
Why the DEPO short shaft system?
The modularity of the DEPO XPERT short-axis milling system 2.0 makes it possible to realise maximum flexibility for mastering your machining tasks, even in the greatest depth, through a small number of individual components.
In the XFHD basic adapters with HSK or SK machine interface, the GXSV shrink fixtures can be accommodated directly or adapted for even greater depths using the HFDAV extensions. The DEPO cut-off point ensures excellent concentricity with a tapered thread combination and correspondingly high rigidity thanks to a large face contact. All components are equipped with holes for an internal coolant supply, which allows the coolant to be transported to the cutting edge even in deep cavities.
Always use the shortest possible combination to obtain maximum cutting performance through high cutting parameters and good surface quality through system stability.
We are more than just your tool supplier. We offer you a holistic concept for your milling process.
Flexibility, stability & modularity
Take a close look at our short shank system.
Here you will find an overview of our comprehensive range of DEPO short shank tools.