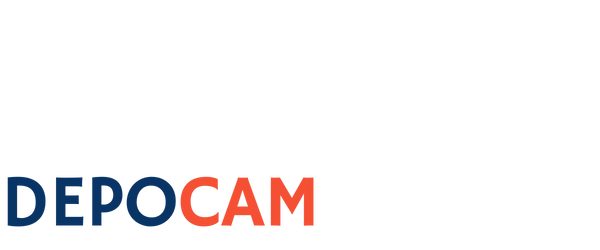 Powerful & innovative software for perfectionists
With DEPOCAM, you optimise your machining processes and create process reliability in no time at all.
DEPOCAM offers you easily selectable and comprehensible machining strategies for milling in toolmaking, mould making, die making, prototype construction and general mechanical engineering.
Our CAM software can be learned within 3 to 4 days. The DEPOCAM training takes place in our technology centre or on your premises.
We know your problems and what your industry is concerned about. This enables us to develop modern, material-friendly and time-saving machining strategies.
You can reach our application engineers and CAM experts directly – you don't need a ticket number or a hotline. We take your questions seriously and find solutions to your problems.
Precision at the highest level
DEPOCAM is an innovative and easy-to-use CAM software. It helps you to convert complex 3D computer models (CAD) into real components on your milling machine. We are a CAM specialist from the very beginning. Our software is fast, simple, progressive and future-oriented. DEPOCAM can be used directly in the workshop or in the office.
DEPOCAM has many innovative features. It is suitable for all types of moulds and produces optimised, uniform cutter movement for HSM, while helping to extend tool life, minimise machine tool wear and produce parts with excellent surface finish.
DEPOCAM has a very user-friendly interface. A training period of two days is sufficient to machine a live job. It is perfect for high-speed machining of moulds, dies, prototypes and precision machining of surfaces.
Practical experience and knowledge of the most current problems in the industry have led to constant further development, including the most modern, material-saving and time-saving machining strategies, leading to CAM software for professional hoggers, which now also excels in general mechanical engineering, gear and transmission technology, compressor and turbine impeller technology and much more.
Independently of expensive CAD software, DEPOCAM enables the generation of NC paths on read-in 3D models in neutral data format (e.g. IGES, STEP) as stand-alone solutions at the programming station or by machine operators directly at the machine. Direct interfaces to the most common CAD applications ensure compatibility with existing CAD/CAM infrastructure.
DEPO CAM offers a wide range of sophisticated, easy to select and understand machining strategies for 3-axis, 3+2 axis, 5-axis simultaneous or 5-axis evasive machining, which can be learnt within 1-5 days depending on the complexity and also put into practice in our technology centre.
We are more than your CAM software supplier. We offer you a holistic concept for your milling process.
The most important DEPOCAM functions

Very user-friendly interface – also suitable for occasional users

DEPOCAM offers many advanced 3D machining routines, rest roughing and 3 + 2 functions for all toolpaths, simultaneous 5-axis add-on module available

Fast and efficient roughing strategies, including core roughing

Advanced drilling routines – with automatic hole detection and/or user-defined holes

All machining routines are fully notch-protected for both the cutter and the toolholder
Your questions & our answers
Find out how you can benefit from our knowledge.
"DEPOCAM convinces with easy usability and fast programming. However, DEPO's excellent support, both technical and sales-related, and its permanent availability deserve special mention."
Böllhoff Automation GmbH - Germany - Markus Winkler
"Clear, agile software with fast calculation and also very reliable and safe. With DEPOCAM, we have been able to reduce the staff effort in cam programming by 40%. With support available at all times and the close cooperation with DEPO, we are able to continuously develop our staff and constantly optimize our processes."
"DEPOCAM is very easy to learn and use. With the added versatility, we as a service provider can respond very quickly new orders from our customers. We can say that our profitability has been almost 100%."
BIG MAQ Lda – Portugal - Adan Castro
Do you have any questions?
Book an appointment with our team of experts. We look forward to exchanging ideas with you.